I've never been one to dress up for Halloween, but now that we have a little one it's become quite fun. I'm starting to look forward to it each year. Although, here's a little secret…I'm having a really hard time figuring out an easy family costume idea. Have you googled "easy family costume ideas" yet?! It's a bit overwhelming because there are so many adorable ideas!
Last year our family did a combined costume idea with another family…yabba, dabba, doooooooo, The Flintstones! We had a blast parading around in our costumes, it was something easy for the little ones to wear too. (Side note: We weren't able to get a picture taken with both families, so here's a combination of all the pictures we did take!)
Here's what I've done for this post…I narrowed it down and came up with a list that's categorized and easier to choose from. If you're like me and need ideas, this list is for you too! I've provided links below crediting my source! Grab that big bowl of Halloween candy you have stashed away for trick-or-treaters (it's okay, no one will know if just a few are missing) 😉 and enjoy this Guide to Unique Family Halloween Costumes!
Movie Themed Costumes
---
How cute is this family? Toy Story is always a fun theme! Source: momexploresorlando.com
The movie Up! Source: momexploresorlando.com
Willie Wonka and the Chocolate Factory! Source: costume-works.com
The Little Mermaid! Source: http://www.twopointsforhonesty.com/
Wizard of Oz! Source: costume-works.com
Finding Nemo source:brit.co

Grease! source: huffingtonpost.com
Easy Last Minute Homemade Costumes
---

Source: inspiredbyfamilymag.com
Ninja Turtles! So cute and simple! source: diyprojects.com
Stick Figure Family! source: costume-works.com
Pac-Man! Source: domesticimperfection.com
"Not So Scary" Spooky Family Costumes
---


The Adams Family! Source:fjackets.com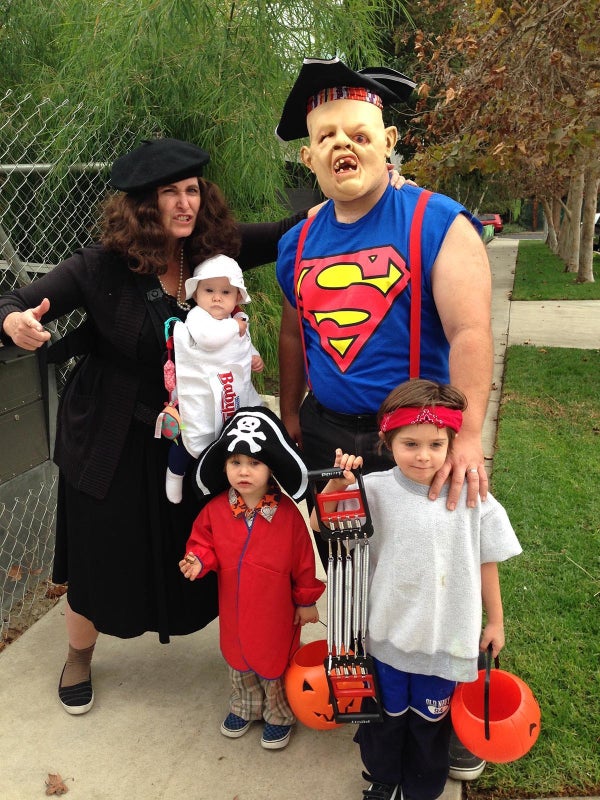 Goonies! A very fun and classic idea! Source: huffingtonpost.com
Just for Laughs…
For the Family that has a Sense of Humor
---

Martini anyone? Source: popsurgar.com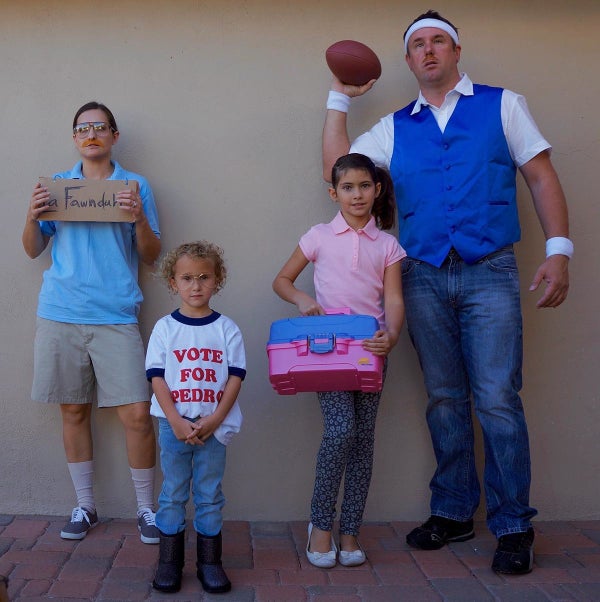 Do you remember this movie? Napoleon Dynamite! Source: huffingtonpost.com
Get it??…A spork…Source: costume-works.com
For the Parents who REALLY Don't want to dress up, but STILL want to be a part of the Halloween Spirit!
---

Mario Brothers source: costume-works.com
Jurassic Park! Source: citytosouth.com
Popeye! Source: jamonkey.com
Which one can you see your family dressing up as? Share with us your previous and current Halloween costumes!